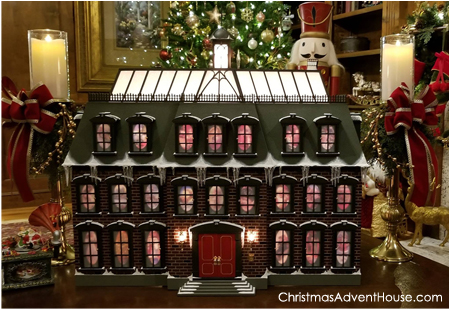 The Christmas Advent House for $1,999.95 USD
(Shipping Cost $150 USD in the Continental USA - Extra shipping for Hawaii/Alaska & International Orders)
(Import Duty Charges on all International Orders will apply)

PLEASE NOTE:
We are currently Sold Out for 2021 & 2022.
Due to the number of previously Commissioned Houses, we can not gaurentee any new Houses for 2021 and may be subject to 2022.
Orders will be constructed on a first come/first built basis. We have lowered the deposit to reflect this new policy for 2021/2022.

If you are still interested in Commissioning a House, please email us directly.

Sold Out for 2021 & 2022

Please visit our FAQ's Page for common questions about the Christmas Advent House.
Thank you to everyone who has supported us!