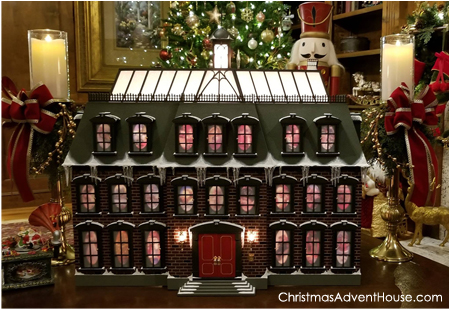 The Christmas Advent House for $2,049.95 USD
(Shipping Cost $160 USD in the Continental USA - Extra shipping for Hawaii/Alaska & International Orders)
(Import Duty Charges on all International Orders will apply)

PLEASE NOTE - SOLD OUT THROUGH 2024:
You are required to pay a desposit of $100.00 USD at the time of purchase
in order to secure your commission.
You DO NOT need a PayPal Account to use Your Credit Card.

New Orders will be made Available Soon.
You may be eligible for our Wait List. Contact Us for Details.

Please visit our FAQ's Page for common questions about the Christmas Advent House.
Thank you to everyone who has supported us!